Project
Centre chirurgical de l'Est
Client

Location

Montreal

Year

2021
The Centre chirurgical de l'Est inaugurated its new state-of-the-art operating block in 2021. It includes three surgical rooms, a procedure room, a RMD unit with sterilization, a pre-op waiting area, a recovery room, various technical rooms, and offices. Smooth circulation was a priority as was providing an amenable environment for the patients and the medical staff.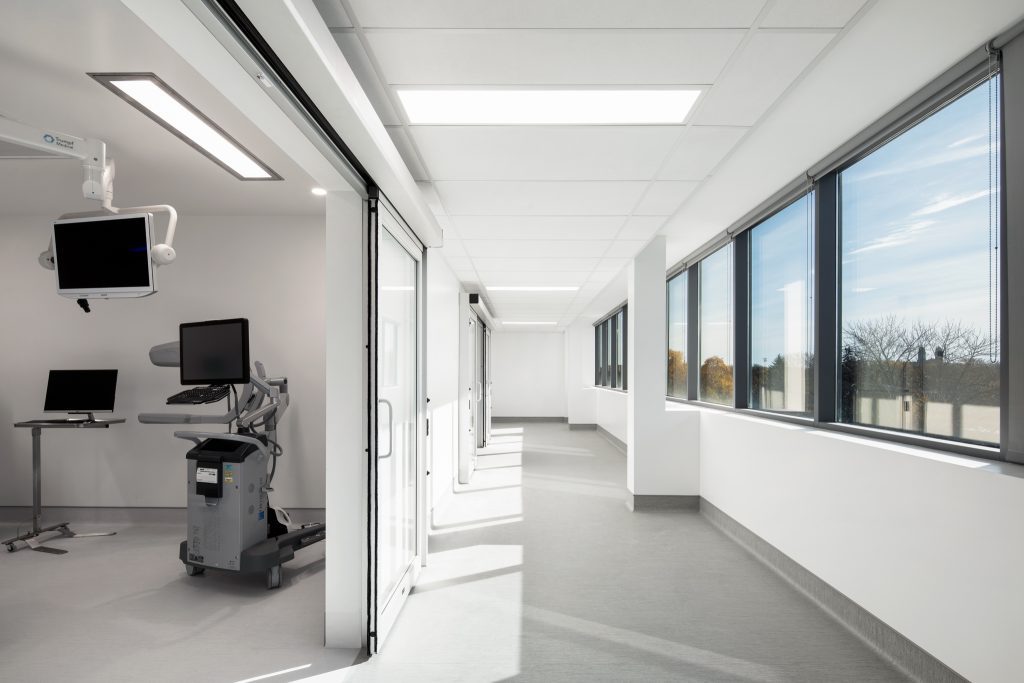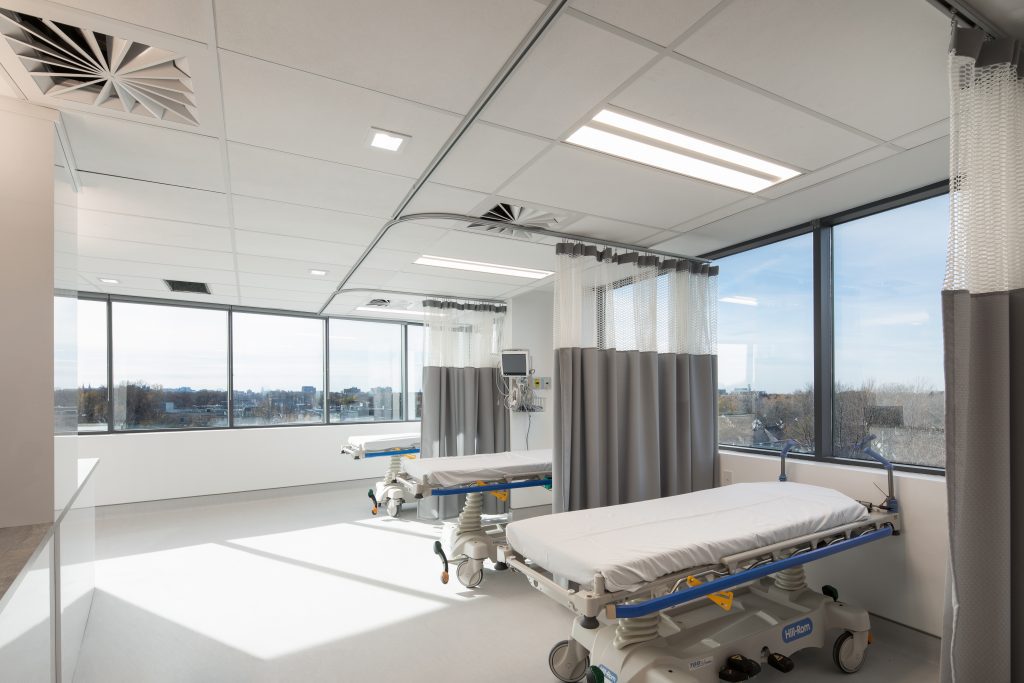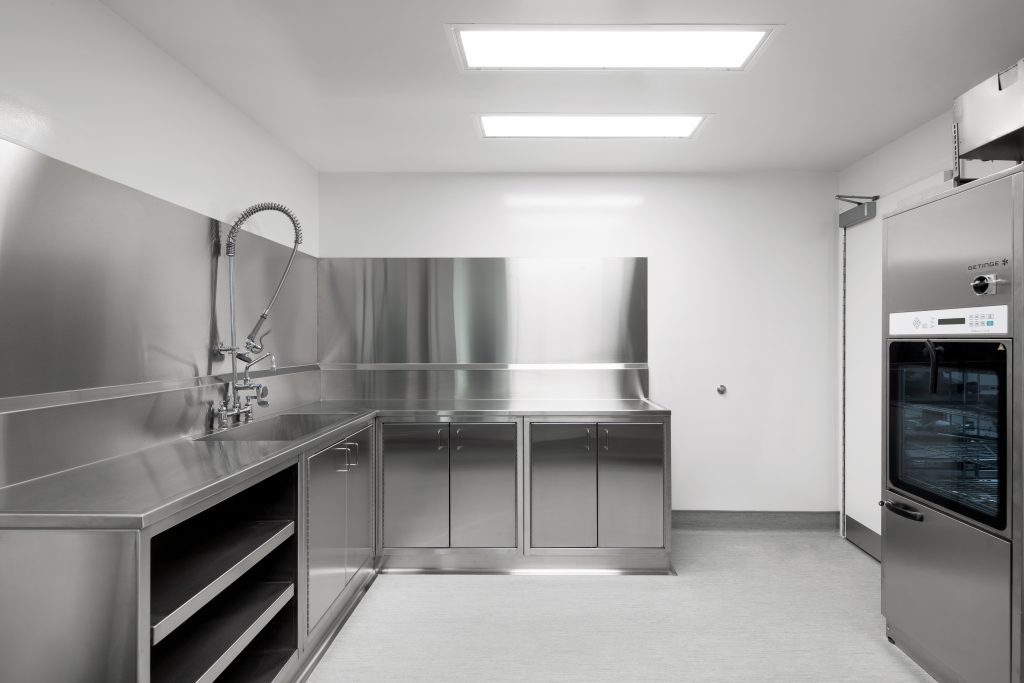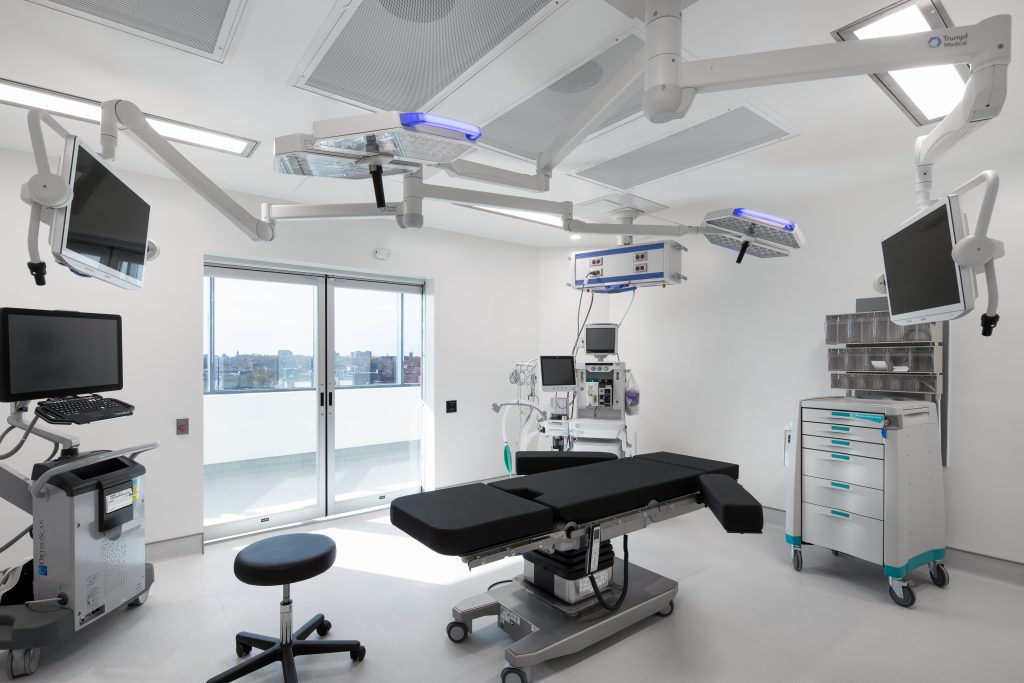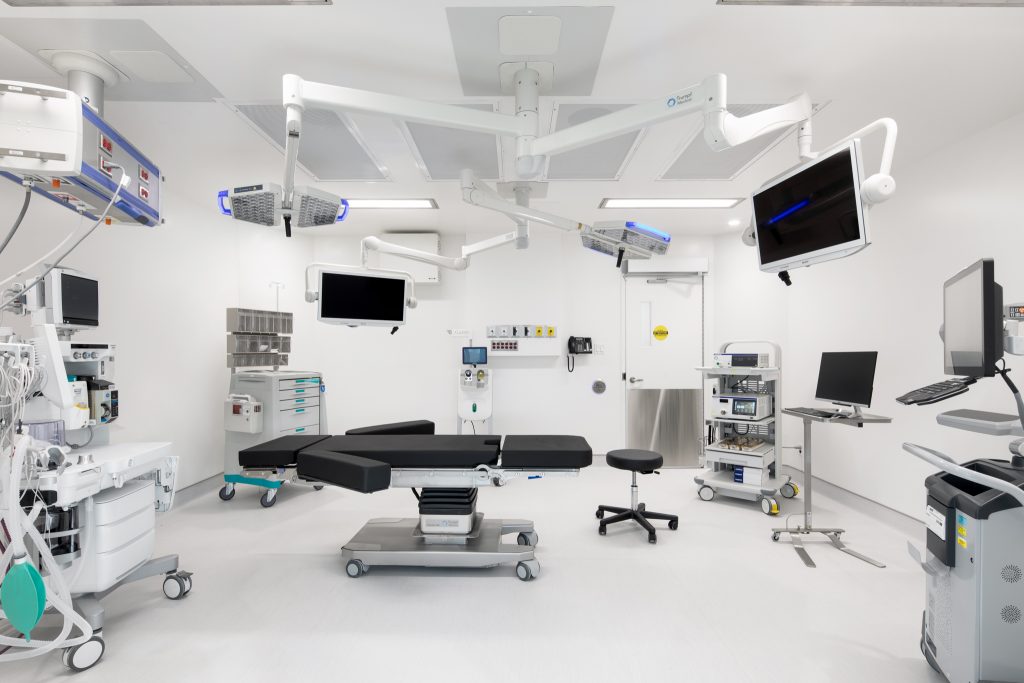 One of the numerous challenges faced by our team was to create a surgical suite with highly controlled lighting, while taking advantage of natural light. Each of the three operating rooms has a glazed access to a perimeter corridor with views to the outside. The recovery area, located at the junction of two glazed façades, is particularly warm with its views of Mount Royal in the distance. It provides a serene setup for patients as they come back to their senses.
In order to accommodate surgical and recovery rooms on the 5th floor of this building, not equipped with an automatic sprinkler system, LLA designed two fire-resistant compartments with separate evacuation routes. As recommended by our engineers, the roof structure was reinforced to withstand the weight of two ventilation units and a generator.
Every project is unique
See additional projects