Client

Location

Montréal

Year

2020
Wishing to establish itself in North America, cell phone company Huawei moved to Montréal in 2017. The company dedicated to research and development first occupied 1115 m² of office space in a tower located near downtown. The rapidly expanding company then entrusted HDR and LLA Architecture with doubling the size of its premises. Phase II began in 2018 and was designed by Stéphane Lalancette and Jean-Pierre Lamer, both of whom had worked on the initial Phase I project.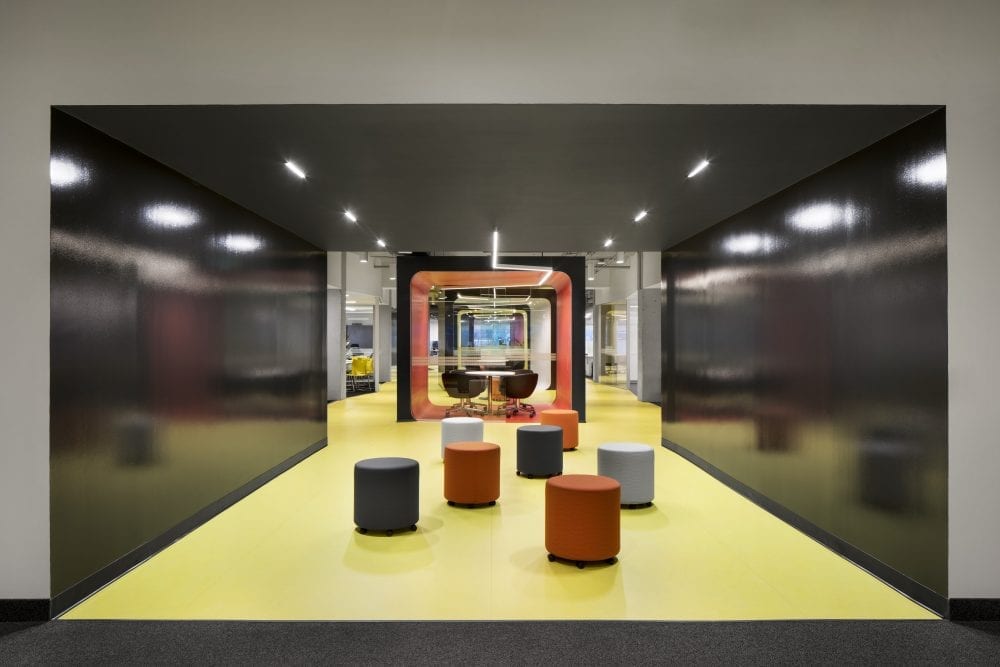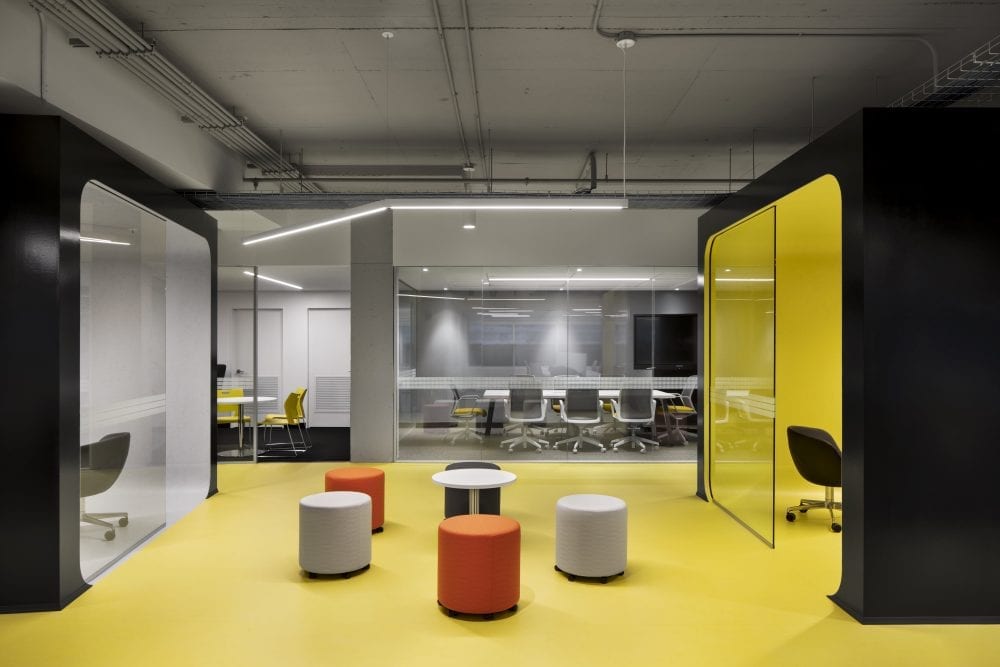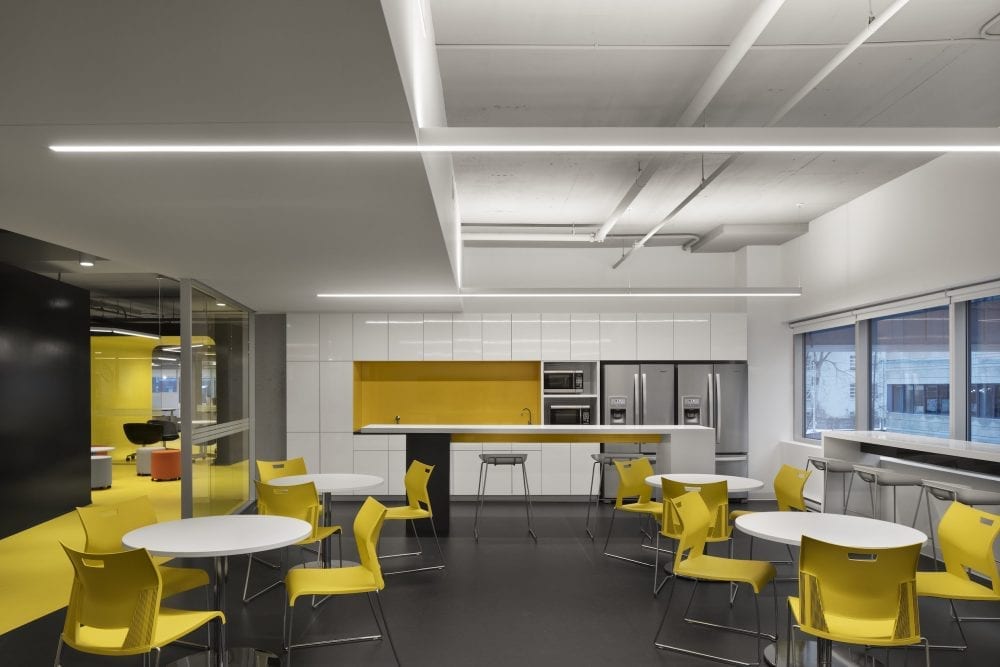 While maintaining continuity with Phase I, Phase II boasts its own identity. From the common reception area, used by everyone, one can access a central axis where several brightly coloured modules are spread out, providing space for researchers to meet. On either side of the axis stand various rooms including a conference room, a cafeteria and workstations. Furniture was entirely selected by LLA Architecture.
The very present yellow colour seamlessly combines with red and black, Huawei's emblematic colours. The premises feel transparent and feature clean lines, creating an environment that is perfectly suited to thought and creativity.