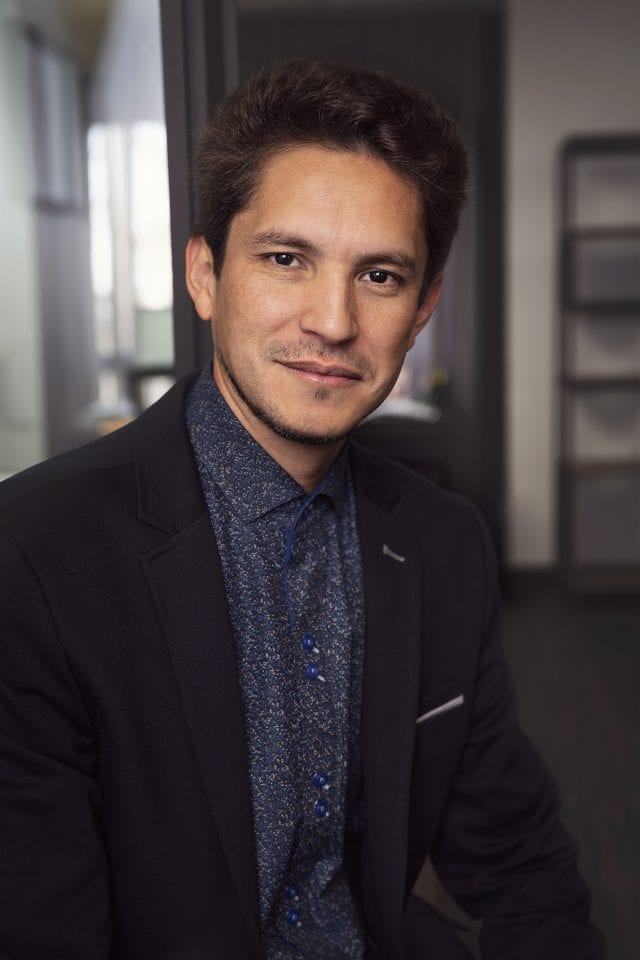 Sergio Acevedo
Partner, OAQ, PA LEED BD+C
PARCOURS PROFESSIONNEL
Depuis 2019 : Associé, LLA architecture
2015 à 2018 : Yelle Maillé et associés architectes
2009 à 2015 : MMB architectes
2007-2009 : Groupe conseil Jean-Pierre Bart architecte
2003-2007 : Ecobâti architecture, architecte associé fondateur

RÉALISATIONS (2015-2020)

SANTÉ
Centre médical de l'Outaouais | Responsable équipe de production et du développement des principes d'écoresponsabilité
Centre universitaire de Santé McGill | Chargé de projet adjoint; responsable d'une équipe de production
Institut de cardiologie de Montréal | Chargé de projet adjoint
Institut de recherches cliniques de Montréal – IRCM | Chargé de projet, responsable de l'équipe de production et surveillant de chantier
Hôpital de St-Jérôme | Nouveau pavillon de soins en santé mentale | Membre de l'équipe de production
Centre hospitalier du Haut-Richelieu | Membre de l'équipe de production
Hôpital Maisonneuve-Rosemont | Clinique ophtalmologique | Responsable de l'équipe de production
CLSC Notre-Dame-de-Grâces | Coordonnateur projet LEED
Hôpital Notre-Dame | Réaménagement Unité Médecine de jour | Membre de l'équipe de production
Hôpital Pierre-Boucher | Réaménagement Urgences et Unités de choc | Coordonnateur multidisciplinaire


PROFIL
Born in Columbia, Sergio Acevedo worked for a few years in his own country before leaving for France where he obtained a Master in Physical Sciences for Buildings (ENSAP Bordeaux) as well as a Certificate in Energy and Environmental Engineering (Université de Bordeaux). He moved to Québec in 2007 and worked for various architectural studios before joining the firm where he collaborated closely with his current colleagues. He became a partner of LLA architecture in 2019.

Sergio is particularly appreciated for his technical expertise. It allows him to take into account, right from the start of a project, all physical elements that will have an impact on the wellbeing of future users. He pays particular attention to natural ventilation and daylight as well as to acoustics and artificial lighting so as to create comfortable settings.

Certified as a LEED BD+C PA, Sergio has also developed a strong expertise in energy efficiency. His involvement with large-scale projects, such as the McGill University Health Centre (MUHC), has allowed him to develop a keen sense of planning and an ability to manage multidisciplinary teams.