Project
Institut national de psychiatrie légale Philippe-Pinel
Client

Location

Montreal

Year

2021
The Institut national de psychiatrie légale Philippe-Pinel (INPLPP) was experiencing, until recently, a lack of workstations located near the care units. LLA was mandated to come up with a concept that would respond to this need while maximizing the use of corridor space. Our team designed 60 workstations more in keeping with the Institute's clinical approach while providing a safer environment for staff members. The new layout is the first phase of a long-term care units upgrading plan. 
The Philippe-Pinel Institute is made up of several pavilions, linked together by a long corridor, suspended above ground. Both extremities of this corridor, which had gradually become random storage over the years, were transformed into convivial work areas. Existing openings, renovated along the initial design, allowed our team to introduce natural light into the new office and consultation spaces.
The plan is mostly open with soundproofed cubicles next to closed offices with glass partitions. Circulation is along the exterior walls. Patients, professionals, and office staff all benefit from daylight conditions, conducive to more serene exchanges. 
During the renovation of the original curtain wall, solid cedar mullions covered with stainless steel frames were carefully preserved to remain true to the original building. The lighting, ventilation, and heating systems were completely redesigned. Specialized hardware, designed specifically for psychiatric environments, was installed to ensure staff safety.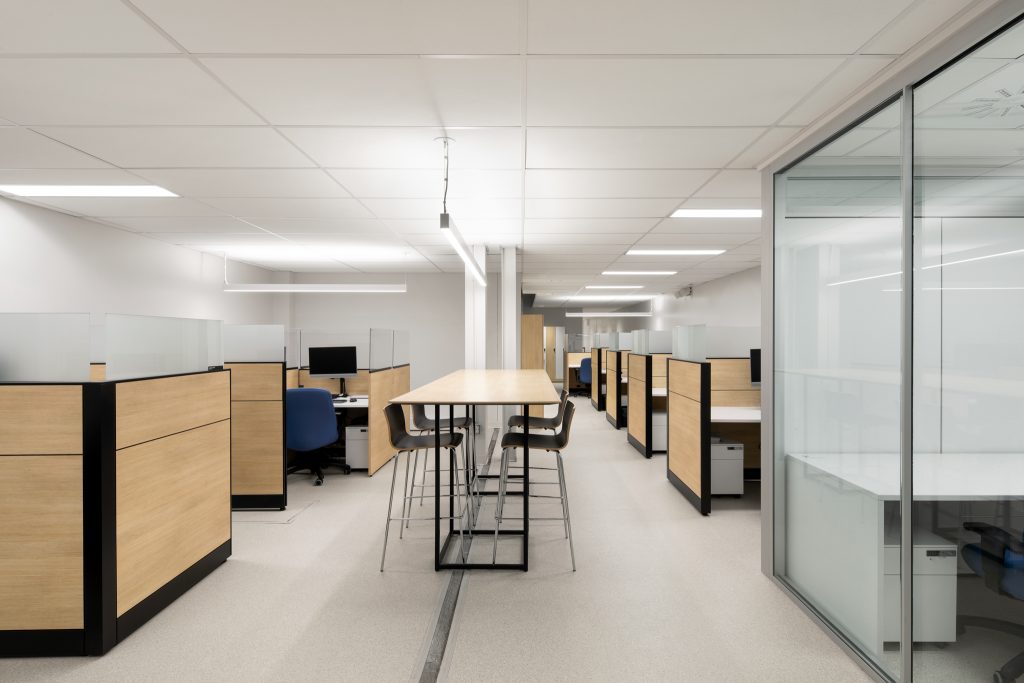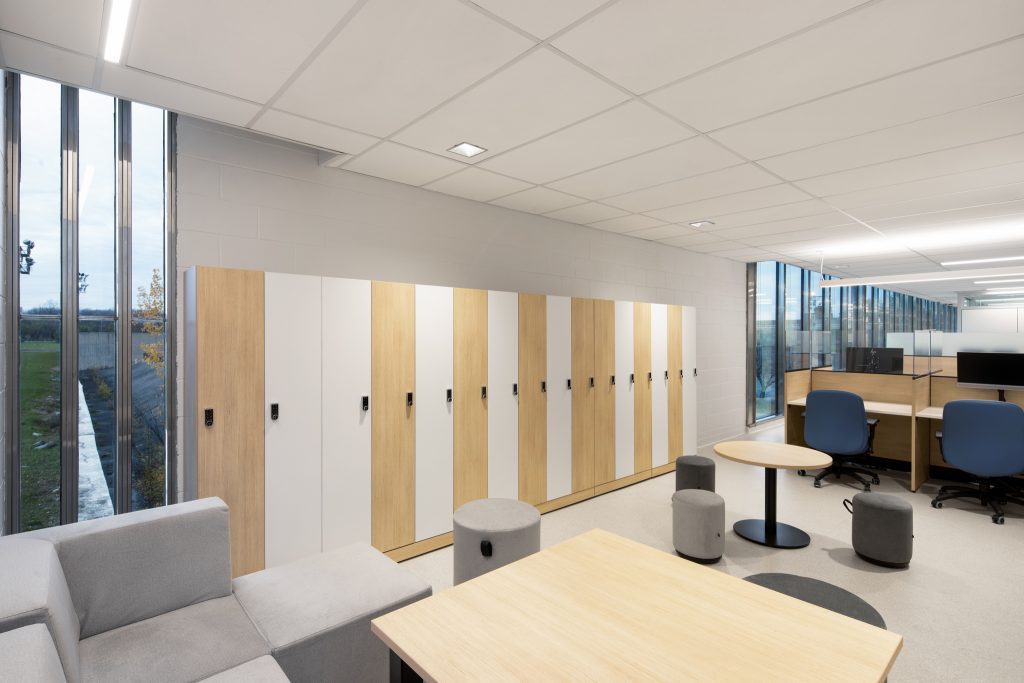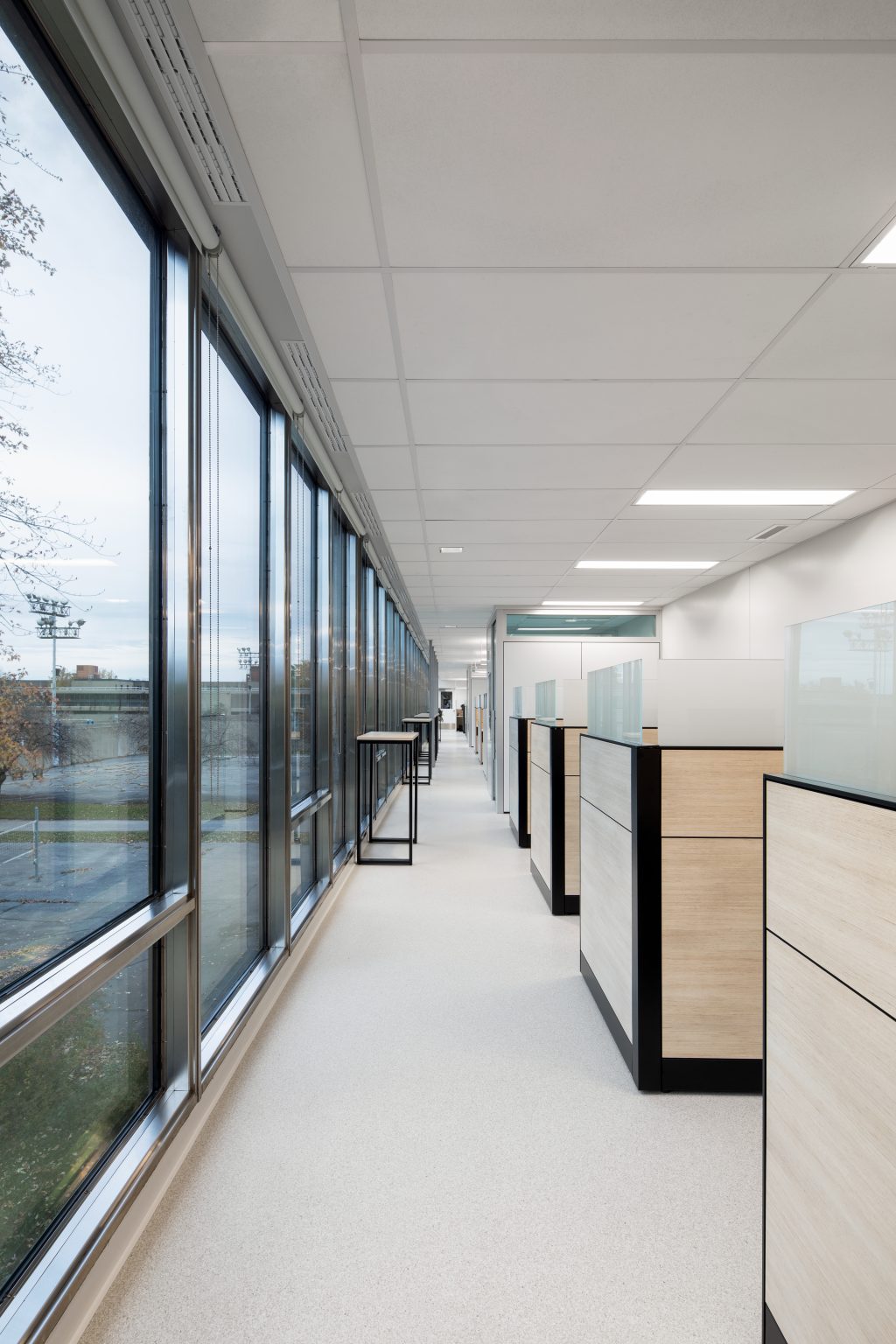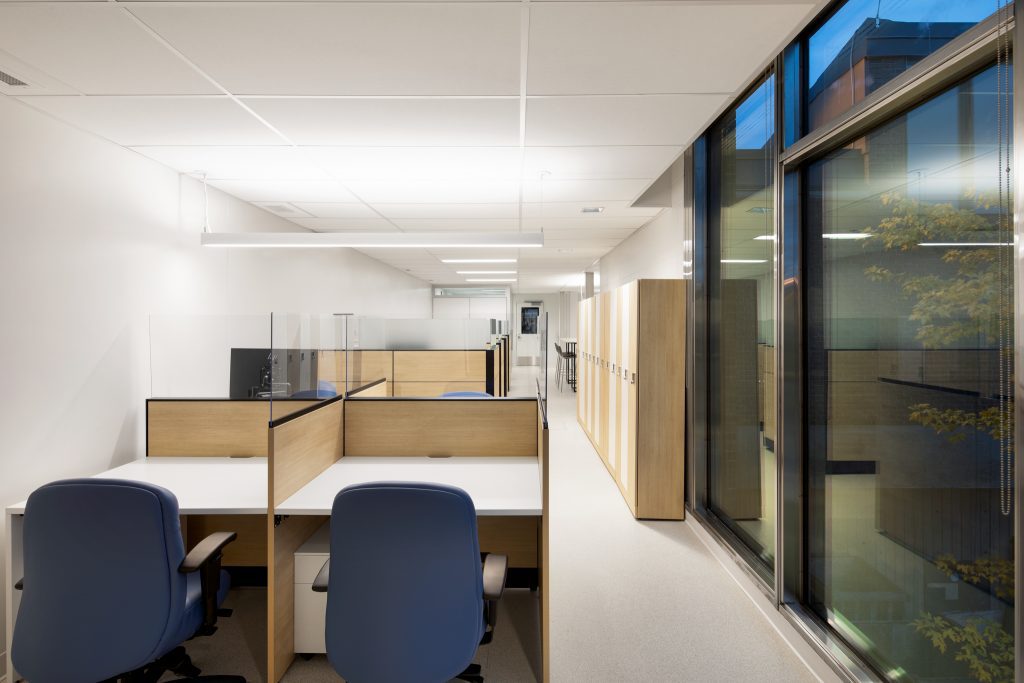 Every project is unique
See additional projects